Fuel emotion with print
Successful customer engagement requires cutting through the promotional noise. This involves choosing the right communication channels at the right time and creating synergies between traditional and digital media.
Canon's Future Promotion Forum brings together experts in the promotional market from brands, agencies and printers to explore how to future-proof communication strategies.
EVENT AGENDA

25th September - Flight to Munich, Germany
25th September - Forum
25th September - Networking dinner and overnight stay at hotel
26th September - Return flight to the UK or Ireland in the morning


FORUM AGENDA

10:00 - Keynote presentations:
Nick Morris - Promotional communication
Gerhard Maertterer - The new role of print
Prof. Dr. Philippe Baecke - Know and reach your customer with smart data
Susan Fulczynski - Personalised print as a key element for marketing
12:30 - Live product and solution demonstrations
14:00 - Tobias Kieltsch - The perfect love story: Online data meets print
15:30 - Wrap up & Summary

KEYNOTE SPEAKERS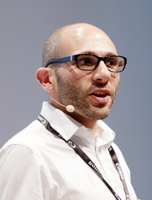 Nick Morris - Canvas8 London Founding Partner
'Intelligent consumers'
Consumers have changed dramatically in behaviours, expectations and aspirations. Discover what this means for the future of promotional communication and the activities of brands and agencies in servicing them.
 
Gerhard Maertterer - Trusted advisor for one-to-one communication
'The ONE for one-to-one'
More and more advertisers are turning to data-driven, highly personalised print communication in addition to their online marketing activities. Learn how the smart combination of SEARCH, SOCIAL and PRINT generates conversion rates up to 10% and more.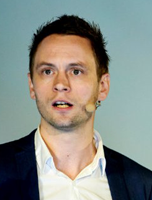 Prof. Dr. Philippe Baecke - Associate Professor of Marketing
Vlerick Business School, Belgium
'Know and reach your customer'
Data and analytics have become increasingly important to improve the efficiency of the communication channel. Based on several examples, Prof. Philippe Baecke will provide a roadmap to grow your organisation's analytical maturity.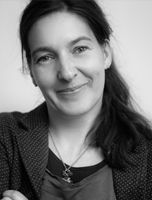 Susan Fulczynski - Process & Project Manager Bonprix - Member of Otto Group
'Whatever you personalise online, you can also personalise in print'
Personalised print as a key element of a holistic one-to-one marketing strategy.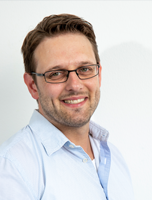 Tobias Kieltsch - COO Adnymics
'The perfect love story: online data meets print'
How online retailers push revenues by using smart parcel inserts. Tobias Kieltsch explains why online retailers should rely on smart, personalized inserts for customer communication.


Invitation to Production Printing Business Days 2018
Fuel your emotion, value and vision with digital printing this September – and join us for the annual Production Printing Business Days, our ideas hub for corporate and commercial printers. You'll gain insights into real-world practice in digital printing, and explore ways to unlock the value and opportunities.

If you have any queries or require any further information please get in touch.
Be Inspired. Be Informed. Be there.